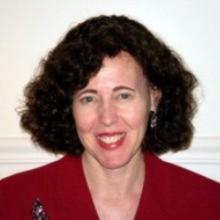 Judy Dean
Professor of International Economics in the Brandeis International Business School
Biography
Her research focuses on international trade and economic development. Much of her work examines the relationship between trade and the environment. In a series of empirical studies using Chinese data, she has been exploring the possibility that trade growth, foreign investment and production fragmentation may have beneficial effects on the environment. In other work, she studies global value chain trade, non-tariff barriers. and trade preferences for developing countries. Her new work on India explores the impact of trade liberalization on Indian poverty. Judy came to Brandeis from the US International Trade Commission (USITC) where she was a Senior International Economist in the Research Division of the Office of Economics. Prior to joining the USITC, Judy was Associate Professor of Economics at SAIS, Johns Hopkins University, and Assistant Professor at Bowdoin College. She has been a consultant to the World Bank and the OECD, and a Visiting Scholar at the Indian Statistical Institute, New Delhi, India. She has also helped facilitate research collaboration for the USITC with Tsinghua University and the India Development Foundation. Judy was named one of six Visiting Scholars in the Clayton Yeutter International Trade Program, University of Nebraska, 2012-13. In 2018, she gave the 4th Annual John Mason Lecture at Gordon College in 2018. Judy recently completed many years of service on the Board of Directors of World Relief, and the Board of Trustees of Gordon College.
Academic biography
https://www.brandeis.edu/facultyguide/person.html?emplid=403d9664e3aa812687fe49…
Research topics
How international trade and foreign investment, especially the international joint production of goods, have helped reduce the pollution intensity of China's manufacturing.

How trade liberalization has contributed to India's poverty reduction; how impediments have prevented some of those benefits from reaching the poor in some states.
Contributions to GlobalFacultyInitiative.net